Enelco Environmental Technology (Anhui) Co. Ltd. (EETC) has been approved by Mitsubishi Hitachi Power Systems Ltd. (MHPS) who has highly recognized EETC and made long-term constant cooperation with EETC, as a qualified partner.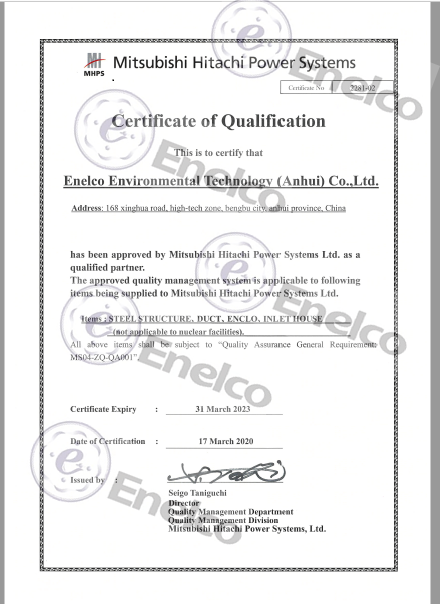 MHPS manufactures the world's most efficient Advanced Class Gas Turbines and has an extensive network of manufacturing, service, remote monitoring and O&M support facilities located throughout the world.
Since 2014, EETC has made cooperation with MHPS after delivering the first set corollary equipment of gas turbine. From then on, EETC has become a supplier to MHPS till today. This means MHPS has confidence with EETC in technology, handcraft, quality management and other aspects. EETC assures that good and stable cooperation helps each other fulfill our dream and win-win.