About Clyde:
Clyde Industries is the preeminent provider of highly engineered boiler efficiency/cleaning systems, spare parts and services for the global pulp & paper industry and a leader in providing equipment and aftermarket part solutions for industrial applications with a top flight team operating in North America, South America, Scandinavia and Indonesia. Clyde Industries has developed significant innovations in our core sootblower offering, encompassing mission critical technologies designed to remove residue and deposits that build up in recovery and power boilers (with such residue creating safety hazards, process efficiency reductions or complete boiler shutdown if not properly eliminated).
Enelco for Clyde:
Enelco utilizes our industry acumen in the Chinese pulp and paper market to obtain and promote front-end resources for Clyde soot blowers in the Chinese market, as well as carry out relevant procurement and production, thereby making Clyde soot blowers more advantageous in the Chinese market.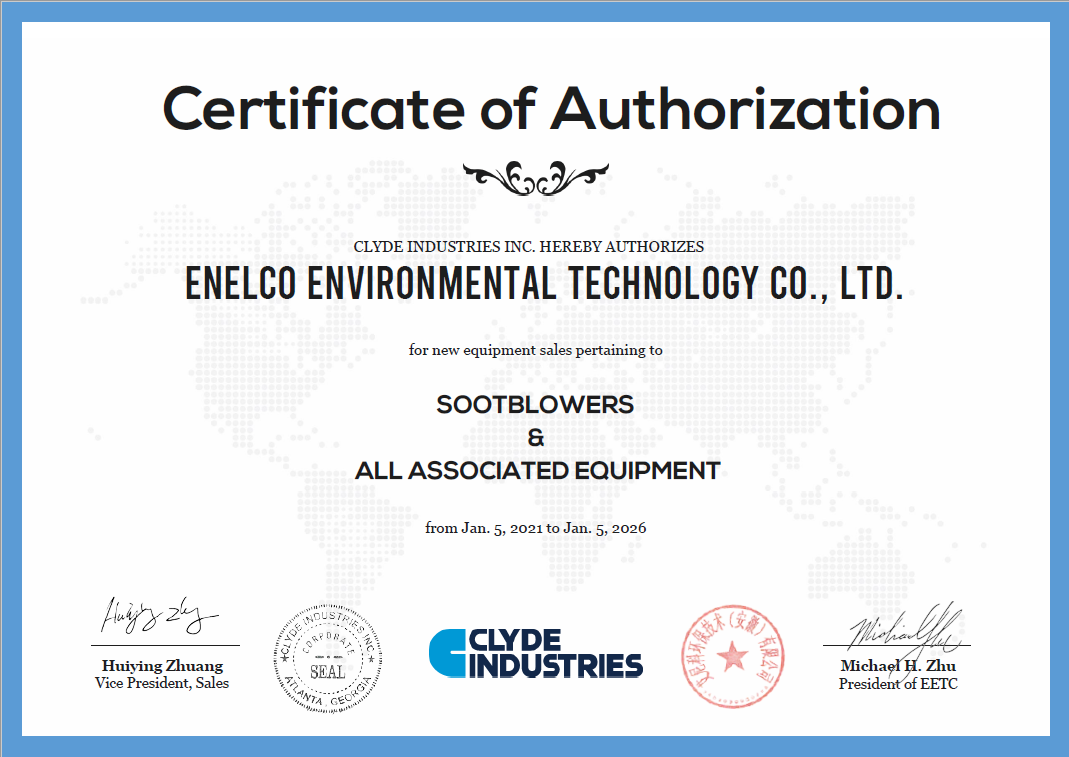 Nowadays:
In addition to soot blower assembly, Enelco has gradually introduced production lines for soot blower related components into China, which made product costs more advantageous. At this stage, Enelco has introduced 3 relevant product line.