Our Service
Sales Representation
Enelco has integrated our technology conversion capacity, own processing capacity, China's procurement capacity, and technology conversion capacity with domestic and foreign resources, and has introduced numbers of environmental protection and energy-saving related technologies into the Chinese market for more than 20 years, which has flourished.
Product Sourcing
We have established relationship with many reliable suppliers around China. From them, we are able to achieve the best balance between cost and quality, and provide continuous and stable service to our customers.
Custom Manufacturing
Enelco manufacturing facility, with nearly 30000㎡ of plant area and over 14000 ㎡ of workshop space is situated in the Bengbu High and New Economic Development Zone.(On the Beijing-Shanghai High Speed Rail way).
ESP Technologies
Enelco is a senior supplier of atmospheric particulate pollution control solutions. It not only has dry electrostatic precipitator technology integrated from EEC, but also has developed Shuilian wet electrostatic precipitator technology in collaboration with USPET.
Testimonials
What Our Clients Say About Us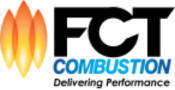 After formal alliance, Enelco is the exclusive representative of FCT Combustion in China. Enelco extensive capabilities, and resources shall be shared with FCT to service our valued Chinese customers.
- FCT Combustion, 2021

Enelco utilizes our industry acumen in the Chinese pulp and paper market to obtain and promote front-end resources for Clyde soot blowers in the Chinese market, as well as carry out relevant procurement and production, thereby making Clyde soot blowers more advantageous in the Chinese market.
- Clyde Industries, 2021

Enelco is the general agent of TAEHA in China, providing with market promotion and spare parts sales service in China.
- TAEHA, 2003
Cooperation begins with cost savings. Enelco utilizes Chinese resources to help Murry produce in China. Through our production advantages in China, Enelco helps Murry reduce costs while ensuring product quality.
- Murray Corporation, 2003
Our Certificates